Poultry market trends in the Middle East and Africa
Later this year, VIV MEA in Abu Dhabi welcomes numerous companies from the poultry sector including many members of ShowCo. For enterprises based outside the region, having an overview of the main trends in MEA will help them get the edge at the event. Here are some of the recent trends in the MEA poultry market:
Modernization and investment
The entire MEA region is experiencing increased demand for poultry products coupled with increased prosperity. As a result, there is investment in new facilities with modern technology to manage all aspects of poultry production. From automated feeding and climate control systems to advanced biosecurity measures, this investment is not only boosting output but also ensuring higher product quality and safety. Across the membership of ShowCo there are companies offering these services, come and speak to us at VIA MEA.
Traceability and trust
The retail end of supply chain is also growing and aiming to build trust and loyalty among consumers. But in turn retailers need reliable suppliers so there is far more attention paid to traceability and quality control tools from the hatchery onwards. Some companies are solving these problems through vertical integration, but this isn't right for every context. Poultry producers are looking for systems that give easy to process information about product quality and history.
Support absolutely critical
Like anywhere else, producers in MEA are already starting to analyse data to gain an advantage in poultry production. Every aspect of poultry rearing is open to greater optimization. The challenge is making such insight accessible to more companies by offering products with an analytical capability and support in using it. The support aspect is absolutely critical as it will determine success or failure in using these tools. ShowCo members recognize the importance of getting support right.
Region specific R&D
The American, European and Asian poultry sectors all have regional differences and MEA is no different. Poultry breeders are already developing breeds fitted to the typical conditions, diet and disease pressure seen in MEA. Consumers in the region also have specific requirements which are already being met by local producers. Taking a more scientific approach to feed production and formulation is an area with huge potential gains where many ShowCo members have something to offer. And they know that it is important to listen closely to what the challenge is, rather than immediately offer an off-the-shelf solution.
Sustainability
Cutting resource use in poultry production is imperative for profitability and environmental reasons. Sustainability-focused investments are gaining traction across the MEA poultry industry. Companies are allocating resources to implement eco-friendly practices, such as renewable energy adoption, waste recycling, and efficient water management. Having a story to tell about products and services from the sustainability viewpoint is valuable and ShowCo members are market leaders in products that can save energy, prevent waste and produce durable hardware that has long replacement cycles.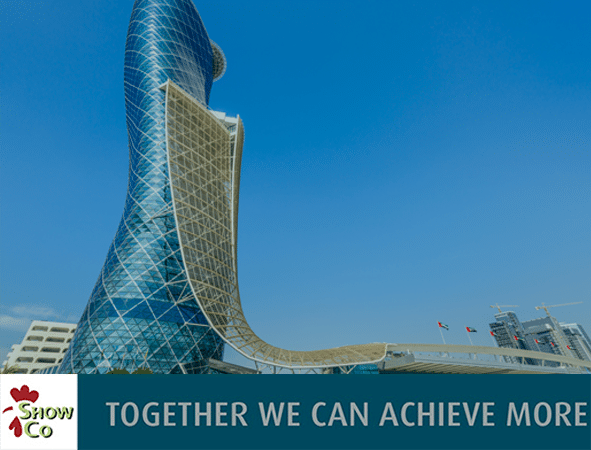 Export infrastructure
Although much of growth is driven by domestic demand, investment in trade agreements and regulatory compliance are opening doors for MEA poultry producers to access global markets. Consequently, cold chain logistics, packaging, and distribution networks are being upgraded to ensure that products maintain their quality during transportation. For visitors at the VIV MEA, exhibitors' experience of the international poultry industry will be of great value as they look to move themselves into the global market.
Poultry trade fairs
Events like VIV MEA are an important part of the development of the poultry industry in the region. Sharing experience, accessing innovation and networking are all strong reasons to attend. As an exhibitor, ShowCo members recognize the potential of the MEA market and look for ways to share in that growth with the delegates who visit their stand. They offer innovative solutions for the many aspects of poultry production and are ready to help customers at every step of the way.