VIV MEA 2020 Abu Dhabi U.A.E.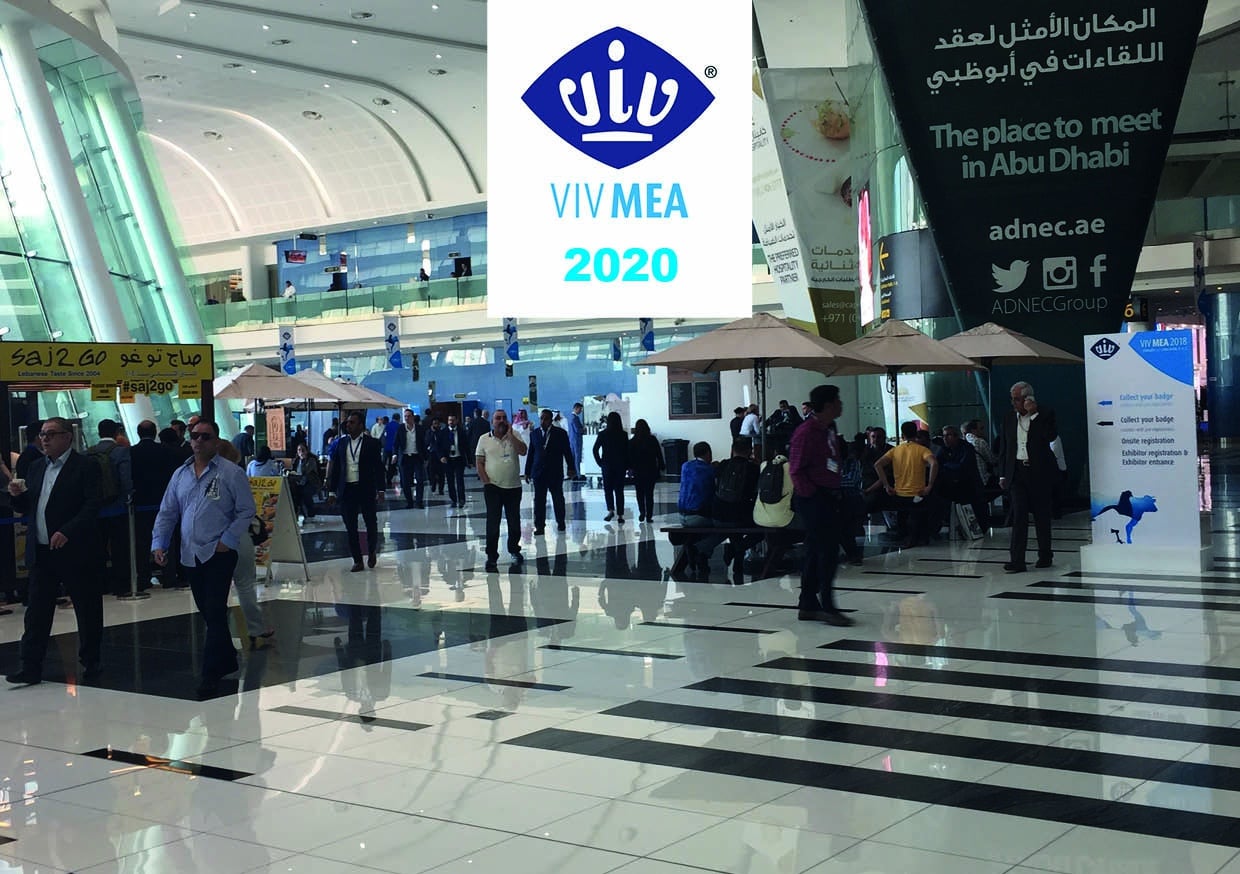 VIV MEA 2020 is the feed to food show serving the poultry, aquaculture and dairy industries in the Middle East/Africa region. On the third edition over 430 companies from more than 40 countries participate. Most ShowCo members are also present with a booth. The organisation expects about 8,000 top level visitors. The conference program includes poultry & eggs, dairy, fish, cattle, calves, goat, and camels.
VIV MEA is held in ADNEC, Al Arabi Street, Abu Dhabi, U.A.E.
Dates: 9 -11 March 2020.
Opening hours Monday and Tuesday: 10:00 – 18:00 hrs Wednesday 10:00 – 17:00 hrs.