New ShowCo board appointments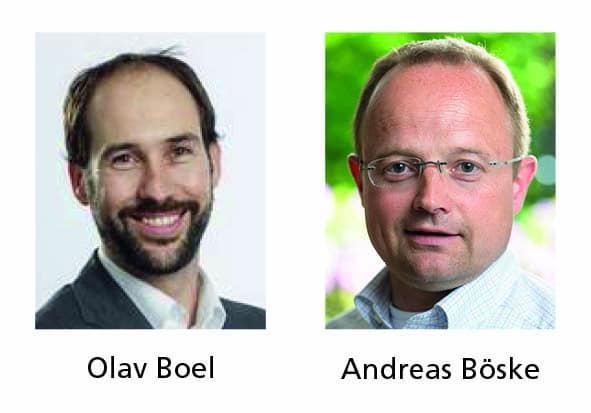 During the annual ShowCo member meeting of September 30, 2020, two new delegated board members were appointed. Olav Boel, commercial director of Petersime and Andreas Böske, head of marketing communications of Big Dutchman. Both were elected with the full consent of the members' meeting for a period of 2 years. They are the successors of Hugo De Ruyck and Javier Ramirez who announced that they will no longer be available as board members. The new board composition can be found on our webpage "About Us".
At the invitation of Big Dutchman, the ShowCo members' meeting 2020 was held at their head office in Vechta. The participants were given the opportunity to become more acquainted with the world group through a presentation by CEO Bernd Meerpohl and an extensive visit tour.